My Repeat Rotation Video today is a brand new song and actually a quite unexpected one.  That's because it's a song sung by British actress Keira Knightley who, it now seems, is just as good of a singer as she is an actress – bloody brilliant, in fact.
The song Keira Knightley is singing is 'Lost Stars' from the soundtrack of her upcoming movie 'Begin Again'. It's not as simple as it first sounds, its lyrics are beautiful, and the song itself is lovely.
Want to listen to a song for your Repeat Rotation Video that you'll find yourself singing for days afterwards? Then click 'Play' on the 'Lost Stars' video below, and you'll soon have that song stuck in your head just like I now do.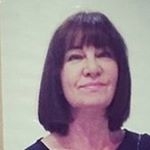 Latest posts by Michelle Topham
(see all)