Okay, this isn't as weird and nasty as it might sound. Keira Knightley telling Graham Norton about her weird sex faces, that is. That's because it was part of a conversation on The Graham Norton show last night about Keira's new movie 'Dangerous Methods'.
Keira explained about her character in Dangerous Methods being a bit 'weird' and then said
"I had to go on Skype with David Cronenberg so he could see what my planned weird sex faces were. It's awful on every level because I'd never met him before ………but then Skype froze on my weird horrible sex face, so my meeting with this big director who I think is amazing was suddenly just this…….arrrgggghhh……sex face".
You have to admit, no matter what TV chat show Keira Knightley is on, she always has a screamingly funny story to tell. What's even funnier with this conversation are the comments co-guest Samuel L. Jackson adds.
Watch the video below and see.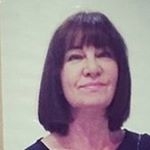 Latest posts by Michelle Topham
(see all)