Actress Keira Knightley is doing the talk show rounds in the US promoting her new movie 'Begin Again' and, yesterday, it was the turn of The Today Show.
In the interview, Keira talked about singing in Begin Again and how they only got the songs for the movie two days before they had to be in the studio to record them, so she wasn't sure what they were all going to be about.
She also thought, at one point that the movie director may decide to dub someone else's voice singing into the finished film and, because she even hates singing karaoke, the whole idea of her doing a movie where she had to sing was definitely a 'bizarre choice'.
Watch the video below for more of Keira Knightley on Begin Again. And, yep, as usual she is gracious, funny and lovely. Love her.
Visit NBCNews.com for breaking news, world news, and news about the economy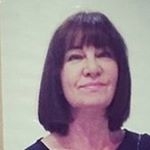 Latest posts by Michelle Topham
(see all)