Kelly Clarkson says she's in favor of marijuana being legalized
I'm a big fan of singer Kelly Clarkson. Not just because of her music, which I like, but also because she's open-minded, intelligent and her opinions on social issues often mirror my own.
Clarkson has been openly supportive of same-sex marriage, outspoken about climate change and the need for people to change how they use the planet's resources, is a huge animal rights supporter, likes Hillary Clinton, and has worked with organizations like Save The Children and UNICEF. So, to see Kelly Clarkson tell Rolling Stone this week she's in favor of marijuana being legalized didn't surprise me at all. I'd be more surprised if she wasn't.
Kelly Clarkson told the music magazine, "I'm not even a pothead, I just think it's funny that we legalize something as destructive as alcohol or pills and not that. Don't get me wrong, I love me some alcohol, but I don't know anybody in rehab because of pot. And I know a ton of people that have died either from liver cancer or behind the wheel."
Clarkson went on to say she thought it very odd that society legalizes things that are "disturbing for our bodies" but bans the things that aren't.
And I have to say I agree with her. Like Clarkson, I'm not a pothead, but marijuana has never been proven to be any more harmful than alcohol, cigarettes or medication.
In fact, smoking it has far less harmful effects to the body than tobacco and, unlike heavier drugs like cocaine, marijuana doesn't seem to have any harmful withdrawal effects no matter how long you smoke it.
All I can say is it's nice to have musicians like Kelly Clarkson who not only have common sense when it comes to the use of marijuana, but have no problem telling other people their views on it either. Go, Kelly.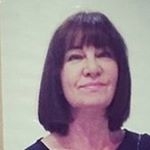 Latest posts by Michelle Topham
(see all)