The lovely Kelly Clarkson was on The Ellen Show this week, where she talked about her adorable baby River, and told Ellen about the criticism she's been getting about her weight gain over the years.
Clarkson said, although the comments have hurt in the past, most of the time nowadays she shakes them off, as she's been getting nasty, negative comments for the whole 13 years she's been in the music industry.
Being Kelly, and the sweetheart she is, she went on to say most of the time it bothers her more when it comes to the feelings of other people rather than herself.
I think what hurts my feelings for people is when I'll have a meet and greet after the show and a girl whose, like, bigger than me will be in the meet and greet and be like, 'Oh, God!' And they'll say, 'If they think you're big I must be so fat to them.'
It's like, you just are who you are. We are who we are—whatever size. It doesn't mean that we're gonna be that forever. That's the thing! Sometimes we're more fit. Like, especially me. I'm such a creative person that I yo-yo. Sometimes I'm more fit and I get into kickboxing hardcore. And then sometimes I don't and I'm like, 'I'd rather have wine.
You've got to love her attitude. Watch her below. And, of course, if you love her music like I do, pick up her latest album 'Piece by Piece' at iTunes. It's fabulous.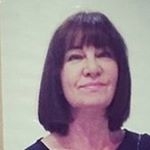 Latest posts by Michelle Topham
(see all)