Kelly Clarkson admits she ghosted a guy on a date
Even the nicest people do things they regret. Like the lovely Kelly Clarkson, for instance. She just confessed on The Ellen DeGeneres Show this week that she once was on a date with a guy, went to the bathroom and never came back. Yep, Kelly Clarkson dumped a guy on a date — ghosted him, you might say.
Of course, it being Kelly, you can't really say she's a bad person for doing that. As she admitted, she was only 18 years old and the guy she was on the date with had spent over an hour putting himself down about his short stature. "I just couldn't take it anymore".
Clarkson admitted to her bad behavior on Ellen, not just because she felt like confessing, but because Ulta Beauty is giving $10,000 to breast cancer research for every celebrity that tells a secret nobody has heard before during a segment Ellen calls 'Celebrity Confessions'.
And that was Kelly's.
Watch Kelly Clarkson talk about ghosting a guy in the video below. And, yes, she does feel bad about it. "It's the worst thing I've ever done", she admitted.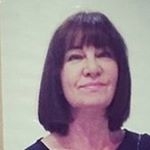 Latest posts by Michelle Topham
(see all)