Kelly Clarkson's 'Bitter Sweet Symphony' cover was the latest song on the Kellyoke segment of The Kelly Clarkson Show today. And it was an awesome one.
Especially as Kelly gave her live performance just the power and emotion the iconic song needed in order to still be true to the original.
'Bitter Sweet Symphony' was originally released in 1997 by the English alternative rock/psychedelic rock band The Verve.
The track was the lead single from their third studio album Urban Hymns. It is a song that is now considered one of the most iconic Britpop songs ever released.
Interestingly, though, 'Bitter Sweet Symphony' does have a bit of a checkered history.
When the song was first released, The Verve were accused of plagiarism as they used a sample of an orchestral cover of the Rolling Stones song 'The Last Time' as a base for their creation.
After some legal wranglings, The Verve ended up signing over all royalties from the song to the Stones manager, and that's then where the rights stayed for many years.
Earlier this year, however, the Stones' Mick Jagger and Keith Richards signed the song back over to The Verve, giving them ownership of the publication rights for the iconic song once more.
As for Kelly Clarkson's 'Bitter Sweet Symphony' cover, it is similar to the original release in feel but is a shorter length to fit her TV show format, of course.
She sang it standing in the audience like she often does, with just three violinists and a cellist accompanying her, and with vocals that were not only perfect but utterly massive.
Watch Kelly Clarkson's 'Bitter Sweet Symphony' cover in the video from The Kelly Clarkson Show below, and can I just say she never disappoints!
Don't Miss: Kelly Clarkson singing 'I Put a Spell On You' while dressed in a Hocus Pocus costume is all kinds of wonderful — watch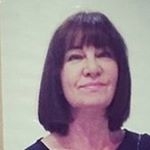 Latest posts by Michelle Topham
(see all)