Kelly Clarkson continued to rock the Kellyoke segment of her The Kelly Clarkson Show today with a superb performance of Melissa Etheridge's 'I'm The Only One'.
As per usual, we got killer vocals from Clarkson, a cool walk through her audience as she sang it, recognition of her band, and a massive grin at the end as she knew she had nailed it.
Clarkson's cover of 'I'm The Only One' did not go unnoticed by the songwriter and singer of the original song either, as Melissa Etheridge herself took to Twitter after the show to congratulate Kelly on her performance.
Wow @kellyclarkson you rock this song! What a thrill. So exciting. Well done!! #Kellyoke https://t.co/sJJYJpCO0C

— Melissa Etheridge (@metheridge) February 25, 2020
Etheridge's 'I'm The Only One' was first released in 1993 on the singer's album Yes I Am.
It eventually made it to the top of the Billboard Adult Contemporary chart just over a year later, as well as hitting the number eight spot on the Billboard Hot 100 and number four on the U.S. Mainstream Top 40 chart.
Advertising
To this day, it is still the biggest hit Melissa Etheridge has had. It is a song that talks about being in a non-monogamous relationship while being the one that isn't messing around.
Listen to and watch Kelly Clarkson singing her own fabulous cover of 'I'm The Only One' in the video below.
As for Melissa, she is about to kick off her new tour on March 24th in Austin, Texas. The tour will run through October.
If you love her music as much as Kelly Clarkson obviously does, you can get more information about that tour on Etheridge's website.
Read: Kelly Clarkson's rocking voice is perfect for her cover of Pat Benatar's 'We Belong' — watch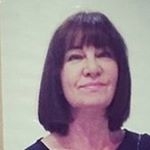 Latest posts by Michelle Topham
(see all)