The Kelly Clarkson Show's awesome Kellyoke segment hit the R&B genre today with a groovy cover of Bobby Brown's hit song 'Every Little Step'.
And, while Kelly Clarkson's 'Every Little Step' cover was not quite as mind blowing as her Janis Joplin cover earlier in the week, her superb performance still proved yet again just how versatile Clarkson's voice is when it comes to the musical genres she can sing well.
What is notable about Kelly Clarkson's Kellyoke segment as well is how close she is to her studio audience as she performs, and how she also has to navigate a serious of catwalks as she sings.
All while singing a song she has probably only learnt that week.
After all, all of that requires a huge amount of concentration, yet Kelly seems to pull it off effortlessly.
Watch Kelly Clarkson's 'Every Little Step' cover from The Kelly Clarkson Show in the official video below. It is sultry, rocking, high energy and a delight to watch.
And head to The Kelly Clarkson Show's website for how you can get tickets to be a guest, so you can see her do this live
Related music: Kelly Clarkson's cover of 'Whatta Man' is sooooooo cool — listen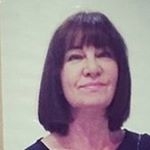 Latest posts by Michelle Topham
(see all)