Pop and soul singer Nikka Costa's 'Everybody Got Their Something' got a cool new cover from Kelly Clarkson this week on the Kellyoke segment of The Kelly Clarkson Show.
The cover featured Kelly's usual superb vocals, along with that perfect way she always makes every song she sings her own.
And can't you tell, how much fun she was having singing this rocking track?
Of course, this week's performance of 'Everybody Got Their Something' is not the first time Kelly Clarkson has sung the song.
She performed it previously almost 10 years ago at the America Celebrates July 4th concert at Ford's Theatre in front of then President Obama and his wife Michelle.
That performance had Kelly in an elegant black full length evening gown, and looking as sophisticated as she ever has as she belted out this fabulous number.
Fast forward to today's 'Everybody Got Their Something' and this Kelly Clarkson version of the hit song is much more casual in look, but no less powerful.
As for the song, it was the title track from Nikka Costa's debut studio album.
Released in 2001, it has been featured in a slew of hit TV shows over they years since, including Buffy the Vampire Slayer, Arrested Development, ER and Felicity.
To this day, it is still one of the songs the amazing Nikka Costa is known for singing.
Watch Kelly giving 'Everybody Got Their Something' all the emotion it deserves in her cover in the official music video from The Kelly Clarkson Show.
Read: Pat Benatar's 'We Belong' was given some new life and a new vibe via Kelly Clarkson — watch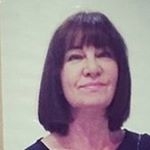 Latest posts by Michelle Topham
(see all)