Kelly Clarkson's 'Heartbeat Song' has just been released on the singer's VEVO and, frankly, I like it. It's catchy, upbeat and fun. It's also a nice return to new music from Clarkson, as she's been taking a bit of a break lately to take care of her newly-arrived daughter, River Rose. But now we have 'Heartbeat Song', and it's a happy-sounding pop song, with nice lyrics and a good beat. Refreshing.
Clarkson's 'Heartbeat Song' also has a great vocal hook, some very nice guitar and, when the drum beat comes in, the song definitely made me want to dance.
I'm guessing 'Heartbeat Song' could be yet another hit for Kelly Clarkson — well, she's had 91 Billboard number one's already. I've listened to it at least half a dozen times in the last hour, and I'm liking it more and more. I'm predicting lots and lots of air play.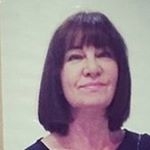 Latest posts by Michelle Topham
(see all)