Kelly Clarkson's 'Invincible' is an attempt to empower women
I was a tad obsessed with Kelly Clarkson yesterday, playing a couple of her tracks over and over again. Today, I'm even more obsessed with Kelly as she's just released the video for her new single 'Invincible' and it's all about empowerment. Female empowerment to be precise.
The video to 'Invincible' features Kelly Clarkson singing about suddenly realizing how powerful she is, and how the threat she thought she had to run from now no longer exists.
It also features a parade of women dancing to the music, and embracing their own power.
While it's not a particularly innovative video, I can certainly appreciate the message behind it, and support Kelly in her hopes other women understand and adopt that message too.
Watch Kelly Clarkson's 'Invincible' below. It's the second single from her latest album Piece by Piece. And is it just me, or does Kelly look like she's rocking Stevie Nicks here?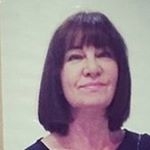 Latest posts by Michelle Topham
(see all)