You know it was only a matter of time before Kelly Clarkson sang a Janis Joplin cover on her Kelly Clarkson Show's Kellyoke segment. After all, the pop rock singer certainly has the voice for it.
Today, of course, was the day as Kelly Clarkson sang a cover of Janis Joplin's 'Piece of My Heart' and yep, with that throaty way she can sing, absolutely rocked it. Just like you knew she would.
Interestingly, Joplin's 'Piece of My Heart' was  not the original release of the song either. That was recorded by gospel and soul singer Erma Franklin back in 1967.
Janis Joplin's iconic version of the song came a year later when the track was re-released by rock band Big Brother and the Holding Company, with Joplin as lead singer.
It is the song Joplin has been the most identified with ever since.
Watch Kelly Clarkson's cover of Janis Joplin's 'Piece of My Heart' in The Kelly Clarkson Show video below. Yep, Kelly really can sing anything and sound utterly amazing doing it.
In fact, I think she may have been even better with 'Piece of My Heart' than she was with last week's cover of 'Whatta Man', and she was damned phenomenal there.
Related:  Kelly Clarkson in a costume from Hocus Pocus singing 'I Put a Spell on You' is magic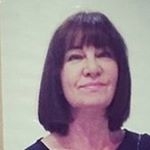 Latest posts by Michelle Topham
(see all)