American singer Kelly Clarkson continues to deliver the superb cover songs she has rapidly become known for on the Kellyoke segment of The Kelly Clarkson Show with this week's cover of Sam Smith's 'Too Good at Goodbyes'.
And, as someone mentioned in the YouTube comments for the 'Too Good at Goodbyes' cover video, isn't it about time Kelly released a cover album of some of these songs?
After all, in some cases, Clarkson is delivering versions that are even better than the originals.
Kelly Clarkson's 'Too Good at Goodbyes' cover was performed by the American singer songwriter on the March 25th episode of her popular talk show.
It is a song with a cover version sung by a Philippines-based blind singer that both Clarkson and the song's author and singer British superstar Sam Smith noticed last month.
Both artists were so blown away by how amazing his voice was, they both went online to tweet about it.
Since then, Kelly must have decided she loved the song so much herself, it was about time she had a go at it too.
As for Kelly's version of the song, which was sung in front of a live studio audience (but recorded before the coronavirus shutdown she made a point of saying) let's just say, the song is easily as good as the viral version sung by filipino singer Carlmalone Montecido, who himself was a finalist on the talent show Tawag ng Tanghalan.
And as good as the original and gorgeous Sam Smith version as well.
Watch Kelly Clarkson sing Sam Smith's 'Too Good at Goodbyes' in her official The Kelly Clarkson Show video below and, if you love the song, listen to the Sam's version below that.
Related reading: Watch Kelly Clarkson's superb performance of Melissa Etheridge's 'I'm The Only One'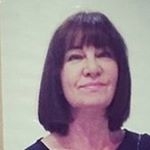 Latest posts by Michelle Topham
(see all)