The latest Kellyoke segment on the afternoon show The Kelly Clarkson Show featured yet one more amazing cover song from the show's host today. This time it was Kelly Clarkson's 'Whatta Man' — her live cover of the classic 1993 Salt-N-Pepa song.
A track that was originally produced in collaboration with R&B vocal group En Vogue, and was a massive hit for Salt-N-Pepa — hitting the Billboard 100 in the #3 spot, #1 on both the Hot Rap Songs and U.S. Rhythmic Songs chart, and charting in almost 20 other countries.
And man, was Kelly's version of the track the best cover song she has sung on Kellyoke so far, or what?
Because with this song Clarkson proves yet again, when it comes to music genres, this singer can sing just about anything.
Especially as she performs this hugely successful R&B song with a throaty voice that is just as enormous as En Vogue's Dawn Robinson, who was the lead singer on the original track, and just as rich.
Watch Kelly Clarkson's gorgeous 'Whatta Man' cover in the video below, and I guarantee you won't only watch it once.
Don't miss: Kelly Clarkson's version of the Verve song 'Bitter Sweet Symphony' is hugely powerful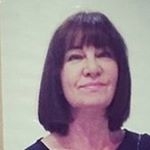 Latest posts by Michelle Topham
(see all)