In recent years, the Yulin Dog Meat Festival in China has come more and more to the attention of people who would never have heard of it if high-profile celebrities like Ricky Gervais had not joined campaigns fighting to stop it.
This year, it's British singer-songwriter actress Kelly Osbourne's turn, as she has just shared a photograph on her Instagram account tagged:
"Check out my new campaign with @HSIGlobal to#StopYulin. Tradition is no excuse for cruelty."
Osbourne then links to the website of the Humane Society International whose on-going campaign against the Yulin Dog Meat Festival gets bigger every year.
The Yulin Dog Meat Festival is an annual event that takes place in Yulin, China. Every year, thousands of dogs are captured, held without food and water and then killed so they can be served as part of a variety of traditional dishes.
It is estimated upwards of 15,000 dogs lose their lives to this barbaric practice every year.
Other celebrities that have joined the anti-Yulin Dog Meat Festival campaign over the last few years besides Kelly Osbourne include Leona Lewis, Loria Alan and Chinese actress Fan BingBing.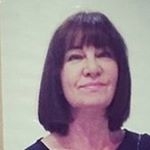 Latest posts by Michelle Topham
(see all)