I have to say I'm loving Kelly Osbourne more and more lately, if that's even possible. First, she almost cried on a 'Fashion Show' segment when she talked about how much she loved Conchita Wurst. Now, Kelly Osbourne has quit 'Fashion Police' after a racist comment co-host Giuliana Rancic made about one of her friends, singer and actress Zandaya, went viral.
Kelly quit 'Fashion Police' yesterday, after a week of rancor following Rancic commenting Zendaya's dreadlocks at the Oscars looked like they smelled of "patchouli oil." Osbourne had apparently been uncomfortable with the remark even during rehearsals, but producers had decided to allow the comment to stay.
A bad mistake on their part as, the minute Giuliana Rancic talked about Zendaya and 'patchouli oil' Twitter exploded with cries of "racism".
Now, Kelly has decided after five years on 'Fashion Police', and all the aggravation that racist remark engendered, it's definitely time to move on.
Wishing her all the luck in the world and, yes, I agree with her decision.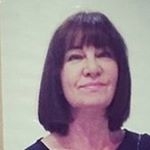 Latest posts by Michelle Topham
(see all)