Remember when Kelly Osbourne went on The Ellen DeGeneres Show and talked about how much being on Dancing With The Stars had changed her life?
You do? Well, if you loved what Osbourne said about self-image and how she now looked in the mirror and didn't hate what she saw, you can watch her talk about it again. Because, yes, it is the Memories Monday segment and I'm going back to October, 2010 today to that exceptional interview Kelly Osbourne had with Ellen.
And, of course, if you don't remember it, or didn't see it, you can watch it now.
Because, like Kelly said, she didn't "ever want to be the prettiest girl in the world, I just wanted to like myself" and, for some reason, she really didn't. But, with her experience on Dancing With The Stars, she eventually managed to do that.
Ellen then asked her, "But what made you all of a sudden change your opinion about yourself?"
"It was the little bit of dedication. Working hard for what I wanted, and achieving my goals in life. And not just sitting at home and not doing anything about it, and wondering why I didn't like myself. You have to put action in, and you have to wake up and set yourself little small goals, and just stick to it", Osbourne replied.
And it's interesting to watch this interview Kelly Osbourne did with Ellen DeGeneres and see how, in the almost six years since, just how far she has come.
Because now Osbourne has pretty much taken on the world, in so many respects, and…yes, conquered it. As well as become a woman that so many other young women now look up to and admire.
Watch Kelly Osbourne talking to Ellen DeGeneres in the video below for Memories Monday. Because it really is a lovely thing.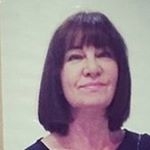 Latest posts by Michelle Topham
(see all)