Kemono Jihen manga in English coming to North America this year
Now, this makes me more excited than any other manga news I have heard this week — Seven Seas Entertainment has announced they have licensed Kemono Jihen manga for publication in English in North America.
Considering Kemono Jihen was one of my Top 10 anime last year (here are my recaps of every episode of the first season), getting the story in its original manga form just floats my boat like nothing else.
Especially because the story, the characters and the art style are so incredibly cool.
The Kemono Jihen manga is written and illustrated by Shō Aimoto, and the plot goes something like this:
Tokyo-based detective Inugami specializes in the occult. One day he is called to a village to investigate why the livestock is being killed overnight — ripped apart and rotting by morning — it doesn't seem like anything humans would do.
But, once there, Inugami comes into contact with a strange boy.
Nicknamed Dorotabo by the locals, the boy has been given the job of getting rid of the bodies, but has been told he must do it the morning after the full moon.
Dorotabo tells Inugami, if there is such a thing as monsters, what they do to the livestock is what these bodies have had happen to them.
Knowing Dorotabo probably knows more about what is going on in the village than anyone, Inugami asks him to work with him until the next full moon.
But there is something special about the boy, and Inugami thinks he knows what it is.
The Kemono Jihen manga series
There have been 15 volumes of the Kemono Jihen manga series released in Japan so far, so there is plenty of story to read beyond what we know from watching the anime.
Now Volume 1 of Kemono Jihen in English will be released in North America in August, we will eventually be able to catch up to the Japanese. Yay!
The English language version of the manga will be available both in print form and digital.
If you haven't watched the Kemono Jihen anime yet, check out the trailer. Then you can see why I am so excited about this latest manga news.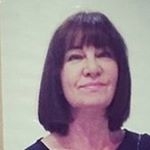 Latest posts by Michelle Topham
(see all)