As any gamer knows, the world of video game development is brutal.
Developers hire staff, use them as long as they can make money out of them, and then fire them with little thought for their staff's future financial security.
Ken Levine, owner of Irrational Games and the developer behind Bioshock Infinite, has proven just that this week, as he has announced Irrational Games is closing, and all but 15 of his staff will be laid off.
Sad when you think, not only was Bioshock Infinite a very successful game, it was also financially successful for Ken Levine. A man who now seems to be nothing more than yet another game developer who, once his game has been released, decides to 'take the money and run', regardless of what that will do to the people who actually made the game – the Irrational Games staff.
Of course, as seems to always be the case with the 'me me me' developers nowadays, Ken Levine has a different take on it.
Levine says he plans on starting "a smaller, more entrepreneurial endeavor at Take-Two" with just a handful of people as his " passion has turned to making a different kind of game than we've done before,".
He went on to say, "To meet the challenge ahead, I need to refocus my energy on a smaller team with a flatter structure and a more direct relationship with gamers. In many ways, it will be a return to how we started: a small team making games for the core gaming audience."
Sure, Ken. Whatever.
Meanwhile, the last thing Irrational Games will release is the DLC Burial at Sea – Episode 2, which should be released sometime towards the end of March.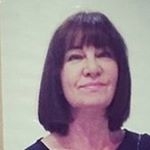 Latest posts by Michelle Topham
(see all)