In the last few months it seems, every time you pick up a magazine or read a fashion or celebrity website, Kendall Jenner is popping up somewhere. Then again, she is one incredibly beautiful girl. In fact, so lovely is Kendall Jenner, she's managed to snag not one but two covers for the September, 2014 issue of Teen Vogue.
One cover shows the new IT girl in jacket and hat looking chic and stylish, ready for anything New York City can throw at her. While the alternate cover has her a little bit more dressed down with loose hair, a summery dress and even holding a flower. A picnic in Central Park perhaps?
Of course, it's not just the September cover of Teen Vogue Kendall is being lauded for. She has also been featured in several fashion shows in the last couple of months, with the coolest one for Chanel during Paris Fashion Week.
There she pulled off an appearance any experienced model would have been hard-pressed to do, what with Karl Lagerfeld wandering around the faux supermarket runway aisles at the same time.
Check out the Instagram photo Teen Vogue posted from the fashion show, and see how poised Kendall looks.
Like how she looks? Leave a comment down below.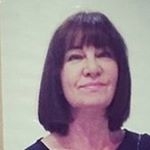 Latest posts by Michelle Topham
(see all)