You've got to give Kendall Jenner credit (although I already do, as I think she's beautiful and talented). This week Dazed has released a video called 'Kendall Jenner's Burn Book', and it's nothing but Kendall writing all the hateful things that people have said about her into a 'Burn Book', just like the girls did in the movie 'Mean Girls'. And then…….. reading them out loud. .
Honestly, I just don't understand the hatred directed at someone like Kendall Jenner. Someone who is young, beautiful, talented and, frankly, seems like a nice person.
Are these people leaving anonymous messages about her on Twitter, YouTube, Instagram etc. so eaten up with jealousy, that being online bullies and throwing abuse at someone they will never even meet seems 'appropriate' to them?
Messages like "Kendall Jenner is a fugly slut", "She's such a bitch", "Kendall Jenner will never be a real model", and "It's crazy to think North West can already read better than Kendall Jenner".
Don't get it. Sorry.
And obviously, neither does Kendall Jenner.
But she's certainly going to prove 'haters gonna hate', and she doesn't care. She's just out living her life, and taking advantage of all the cool opportunities coming her way.
Good for her.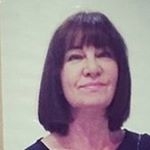 Latest posts by Michelle Topham
(see all)