Kendall Jenner's Estee Lauder commercial is cool
Kendall Jenner is Estee Lauder's newest spokesperson and, as such, has just filmed her first commercial for the make-up company. Jenner is publicizing their product the new Little Black Primer, and gives it a quick test drive in the commercial to show how well it works.
The Little Black Primer commercial itself is simple. Just cuts to the product, back to Kendall Jenner's eyes, and then to Jenner herself walking into a room and striking a pose.
All in black and white. Of course.
But….. Kendall does have pretty eyes, and they look gorgeous here. Check out Jenner's new Little Black Primer commercial below.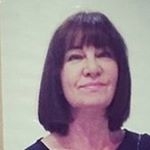 Latest posts by Michelle Topham
(see all)