Kendrick Lamar stars in the new Reebok 'Be Ventilated' ad, and it's all about revolution and being an individual.
I do have to wonder, though, as cool as Lamar is here, how genuine Reebok's message of encouraging everyone to "move in your own direction" is.
After all, aren't they hoping millions of the Ventilator Day Glo shoes Kendrick Lamar is advertising will sell? If so, buying them would hardly be individualistic, would it?
Still, the ad is nice, the shoes look cool and I hear they're dead comfortable. Just don't buy them expecting to look different than everyone else. Just sayin'.
By the way, the Ventilator Day Glo shoes come in tennis ball yellow, electric blue, and neon pink, and sell for around $75.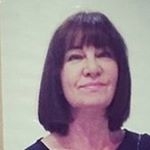 Latest posts by Michelle Topham
(see all)