Years ago, when I was a big fan of Keri Russell and her TV series 'Felicity', I doubt I would have ever guessed she'd eventually be starring in a Planet of the Apes movie – she hardly seemed the type as she was so so serious. But, fast forward a decade and a bit and, yes indeed, Keri Russell is starring in the upcoming 'Dawn of the Planet of the Apes', and, frankly, she and it look cool.
Keri was also on the Today Show yesterday, promoting Dawn of the Planet of the Apes and talking about why people like me thought it was an odd choice. That's because she was asked to do Dawn of the Planet of the Apes by 'Felicity' co-creator Matt Reeves, who directed the movie. She loves him and his work, so she agreed.
Watch more with Keri Russell talking about Dawn of the Planet of the Apes, along with a clip from the movie below and a look at how the incredible life-like apes are actually created (yes, it's an actor doing all those facial expressions. Amazing, eh!).
Personally, I love the Planet of the Apes movies, so I'm looking forward to seeing Keri Russell in this latest one — a lot. After all, she'll likely bring something quite cerebral to the movie and that I love.
Visit NBCNews.com for breaking news, world news, and news about the economy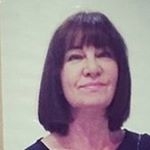 Latest posts by Michelle Topham
(see all)