Actor Kevin Bacon, you know him of Six Degrees of Kevin Bacon, was on The Tonight Show starring Jimmy Fallon last week where he talked about his fans dressing up as bacon.
Because, apparently, Kevin Bacon fans think dressing up as a slice or a rasher of bacon is great fun and, according to Kevin, they "do it all the time".
Advertising
Bacon says it's fun and, in one case recently, he even asked a fan dressed up as bacon to come up on stage with him and his band while they were playing, as he thought she looked so cool.
Kevin was with Jimmy Fallon to promote his new movie. Called Cop Car, it's coming out on video on demand which, as Bacon said, that feels a bit weird to him. As it used to be a movie that went straight to video was a bad thing. Now it's likely to mean a hit movie, as that's how so many of us watch our movies nowadays.
Watch Bacon on Fallon last week in the video below and, can I just say, "That man never seems to age a day".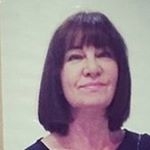 Latest posts by Michelle Topham
(see all)