House of Cards' actor Kevin Spacey was on The Ellen Show this week where he talked about how it felt to win a Golden Globe for the Netflix show, for his portrayal of politician Frank Underwood. It was Spacey's first Golden Globe, even though he had been nominated a total of eight times, something few of us can actually believe as he should have won one years ago.
Spacey, of course, was his usual lovely self saying "And the sixth time, you go to the event and get really really drunk at the bar. And that happened for the seventh as well.  And I was beginning to win the only way to win was to not show up."
He then went on to say he was "very surprised" when he won, as he expected to be the "Susan Lucci of Netflix" (Susan Lucci having been nominated for a Daytime Emmy Award for her performance on All My Children 19 times before she won once).
Spacey also talked about the character of Frank Underwood, his initials (F.U. – yes, it's funny), and how he's based on Shakespeare's Richard III and Shakespeare's Iago.
Watch Kevin Spacey on playing Frank Underwood and winning his first Golden Globe in the video below.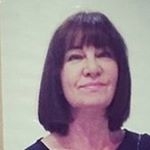 Latest posts by Michelle Topham
(see all)