There's a fabulous Vanity Fair video that went up on YouTube last month of Instagram founder Kevin Systrom and actress, writer, director Lena Dunham discussing Instagram. The video was filmed at a Vanity Fair event and moderated by Katie Couric.
And what was interesting to me about this Instagram discussion was not only Systrom's take on why he and his partner, Mike Krieger, started Instagram and how they have run the photo-sharing social media site, but also what has happened with Instagram since. Particularly when it comes to the news and to world events.
"I don't see photos on Instagram as photos. They're not art. I mean, in some cases they are. But really they're much more powerful. It's about communication. Each one of those is a message", Systrom said.
"And in the news business now, you can go onto Instagram in the US at least, see what's trending, tap in and you can see trending locations. So, if something is happening somewhere unpredictable, whether that's a protest, whether that's a major event like 'Pride', when the Supreme Court made the ruling. You could tap into the banner that featured all those locations around 'Pride' and see images coming in live from the steps of the Supreme Court."
As for Lena Dunham, she is a massive fan of Instagram, as she sees it as the absolute best medium for her interests and talents.
"I love it because I think the ability to communicate visually as well as pictorially allows for a fuller story to be told. I think the presence of images and the lack of a word limit on responses creates a healthier and slightly less toxic dialogue than you might find on other parts of the Internet."
Dunham went on to say, "I think it's a really great tool. I mean, I'm a filmmaker, I'm a writer, I'm an actor and this is one of the only Internet mediums that I feel like allows me to express the full range of my interests. And I just think it's so much fun."
Watch the discussion Kevin Systrom and Lena Dunham have about Instagram, in the video below.
I learnt quite a lot from it, and it made me think even more positively about the latest social media site I'm really growing to love. Because when you think about it, more than any other site, Instagram really does connect you to people all over the world during moments that are obviously important in their lives. At least important enough to want to share them.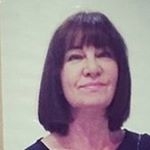 Latest posts by Michelle Topham
(see all)