Kickstarter backers will get Sir, You Are Being Hunted alpha game on August 19th (then again, so will every pre-order)
According to Big Robot's Jim Rossignol, Kickstarter backers will get Sir, You Are Being Hunted in alpha release on August 19th — just eight months after the Kickstarter campaign ended and only 10 days later than first announced.
Then again, so will everyone else who wants it and decides to pre-order the game. You can currently do that on Big Robot's website for just 20 bucks.
Sir, You Are Being Hunted, one of the most anticipated games from Kickstarter last year, and a quintessentially "English" game, looks pretty amazing.
The open alpha game which, of course, features you being stalked across wilderness by a slew of big robots, will include the fens (which you can see in the video below), rural and mountain biomes (in the second video), and will be updated regularly as more new features become available. A new biome is also being worked on, so that should be added to the alpha game soon.
If you pay for the pre-order, you'll also get a type of 'map' with it, which will tell you which updates are being worked on and when they should be completed. New NPCs will be added in future updates.
Sir, You Are Being Hunted, by the way, is procedurally generated, so replayability will be awesome and every game completely different.
I've already pre-ordered my copy and, frankly, can't wait as this game is getting so many good reviews from critics who have played it at various game expos. How about you?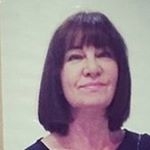 Latest posts by Michelle Topham
(see all)