While Kikyō Kushida may look cute in the latest Classroom of the Elite 2 key visual, Kiyotaka Ayanokōji, who is also featured in the visual, still looks suspicious of her.
Considering he already knows about Kikyō and her two-faced way of dealing with life, that's probably not surprising.
The new Classroom of the Elite 2 key visual was released this weekend, and centers around Ayanokōji standing in an empty classroom, just like he was in the just released new trailer for the anime. (watch below)
The difference in the visual this time, however, is that Kikyō is now peeping in from the bottom of the frame.
Knowing Kikyō this, of course, makes sense as, let's face it, she is always so desperate to be noticed and liked by everyone she even goes as far as to hide her true personality.
The new Classroom of the Elite 2 key visual and trailer were released to promote the long-awaited second season of the popular psychological thriller.
The anime itself is due to premiere during the Summer 2022 season.
The Classroom of the Elite 2 anime is based on the light novels by Shogo Kinugasa and Sunsaku Tomose.
The anime is being directed by Yoshihito Nishoji, with Hiroyuki Hashimoto and Seiji Kishi as chief directors. Series composition is by Hayato Kazano, with Kazuaki Morita as character designer.
Enjoy the new Classroom of the Elite 2 key visual featuring Kikyō and Ayanokōji above, and watch the latest trailer below.
The anime itself will be streaming on Crunchyroll sometime in July.
RELATED: Announcement visual for Classroom of the Elite 2 is really pretty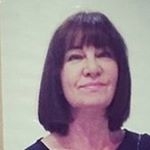 Latest posts by Michelle Topham
(see all)