Watch Kim Cattrall tell Skavlan why she said 'no' to playing Samantha in 'Sex and the City'
British/Canadian actress Kim Cattrall was on the latest episode of the Norwegian/Swedish talk show 'Skavlan' this week where, among other things, she told him why she first said "No" to playing Samantha in 'Sex and the City' when she was first offered the part 20 years ago.
Because, after all, how women were viewed two decades ago is even worse than women are still viewed today — both in life and in Hollywood.
"You have to go back 20 years, and think about what the age 40 means. I mean, I just turned 61 and I feel fantastic",
"You look fantastic", interrupted fellow guest Norwegian prime minister Erna Solberg.
"Thank you," said Cattrall and then, as the audience applauded, said "Thank you. I don't say that for applause. Back then, I really felt because of ageism, not only practiced on me but me practicing it on my self, saying that at 41 when it happened, this juggernaut, thinking "I don't think I can really pull this off".
"Why was that?", asked Skavlan.
"I think it's society. Telling me that at 40, you've got to slow down. Then you start playing the moms and the aunties, and the sort of, you know, cut off head of a corporation and those are the roles that…and yes, you might have an affair, but it wouldn't be something that would be viable to a relationship".
"Which is so untrue," Cattrall went on. "Because of characters like Samantha Jones. We look at 40 as just getting started."
"Then you must have changed your views about that…" said Skavlan.
"Absofrigginglutely", laughed Cattrall.
Watch Kim Cattrall talk about starring in Sex and the City, ageism, sexism and "having it all" (or not) in the Skavlan video below.
As usual, she is intelligent, charming and, of course, stunningly beautiful.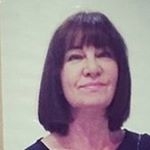 Latest posts by Michelle Topham
(see all)