Kim Dotcom talks about NSA spying and internet freedom
VICE News has an interesting video up about Kim Dotcom – the man behind Megaupload. In it, Dotcom talks about why his website MegaUpload was shut down by the FBI, why his compound was illegally attacked and invaded by New Zealand security agencies at the behest of the FBI, and why he is still being harassed by the American government to this day.
For anyone who believes in internet freedom and the right to privacy who thinks the US government, and every government around the world, needs to keep their hands off the internet then this video is well worth watching.
Sure, the interviewer is an idiot, but Kim Dotcom has some interesting things to say about internet freedom and about illegally being spied on by New Zealand's Government Communications Security Bureau's (GCSB).
Dotcom also talks about why governments are using anti-terrorism laws to spy on people who are really nothing more than 'techies', and how dangerous that could be in the future for people around the world.
Finally, don't miss his comments about his company soon releasing a new communications system that should rival, if not beat, Skype. That's because Dotcom's communication system will be completely encrypted for phone, video and text calls so you and what you are saying are hidden from the prying eyes of the NSA and the US government.
You can watch Kim Dotcom: The Man Behind Megaupload from VICE News below.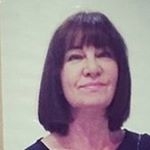 Latest posts by Michelle Topham
(see all)