Korean actress Kim Ji Eun is already flying high with her superb acting in the currently airing K-drama One Dollar Lawyer.
But, the young actress certainly doesn't believe in resting on her laurels, as news out today says she has just been signed as the female lead in an upcoming mystery crime thriller called I've Been Waiting for You for a Long Time (in Korean 오랫동안 당신을 기다렸습니다).
Advertising
The new drama co-stars Na In Woo (Jinxed at First). He will play the role of Oh Jin Sang, a detective whose whole goal in life is to avenge his brother.
I've Been Waiting for You for a Long Time is being directed by Han Cheol Soo (Graceful Family).
Kim Ji Eun worked with him previously on the fantasy action drama Again My Life, which aired in Korea from April 8 to May 28, 2022 on SBS, and if he can coax her to perform as well as she did in that excellent series, we have something fabulous to look forward to indeed.
In other words, yes, 2022 has been a very busy year for Kim Ji Eun, but the projects she has chosen have been quite stellar so far.
Lee Kyu Han, who also made a cameo appearance in Again My Life and is currently appearing in May I Help You?, has also been named as part of the I've Been Waiting for You for a Long Time cast.
Advertising
No word yet on when the drama will begin filming or air, but we will keep you posted here on Leo Sigh as more information is released.
Meanwhile, keep an eye out for Kim Ji Eun's current drama, One Dollar Lawyer, hitting western markets properly, as it is currently streaming on Disney +, but only in select markets (not in the U.S. or UK at the moment).
If past Korean dramas streaming on Disney + are anything to go by though, the hit series is likely to drop in the next few weeks in those countries as well.
Meanwhile, watch the trailer.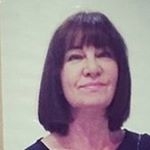 Latest posts by Michelle Topham
(see all)