Kim Kardashian has a new project. A new fragrance. Called 'Fleur Fatale', it's the seventh fragrance Kim has attached her name to, and is the reason she is currently in Australia. Promoting it so folks buy it, don't ya know.
The reality TV star also gave interviews to Australian media where she talked about loving Australian zoos (she'd been the last time she was in the country with her husband, and thought they were spectacular), that no she was not buying an island, and that the people around her — her husband, family and daughter — inspire her to do the things she does.
Kim was also on Instagram a few hours ago, showing off this lovely photograph, and with the message 'So proud of my 7th fragrance called Fleur Fatale in stores now!!! #Roses'.
Yep, I'm guessing it smells like roses.
Fleur Fatale goes on sale today.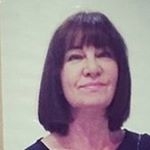 Latest posts by Michelle Topham
(see all)