Kim Kardashian and her sisters — Kim, Kourtney and Khloe — are promoting their new Kardashian Kollection line at Lipsy in the UK, and can I just say the photo Kim uploaded to Instagram telling her fans about the photo shoot for the brand, is stunning.
The Kardashian Kollection at Lipsy isn't just any old collection the Kardashians are adding their names to either. The clothing in the collection was designed by the Kardashian sisters themselves, and this is now the fifth collection for the brand. And, yes, the first four have done exceedingly well.
Price-wise too, the Kardashian Kollection clothing isn't going to break the bank. Not with stylish pencil skirts at only £40, trendy jump suits for £75, and a very cute tux jacket for just £65.
Check out Lipsy's website for more, including some very nice shoes, and, of course, for more photos of Kim, Kourtney and Khloe modeling their clothing.
Pretty cool, eh?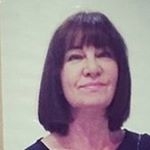 Latest posts by Michelle Topham
(see all)