Let me start this by saying I am probably one of the few people on the planet that watched the Demon Slayer: Kimetsu no Yaiba anime series, and did not enjoy it at all. (I thought the art style was gorgeous, but I just couldn't get into the story).
Of course, I know I am rare in that sentiment as Demon Slayer: Kimetsu no Yaiba is such a huge cultural phenomena, both in Japan and overseas, it was one of the most successful anime series of 2019.
It even spawned a movie in 2020 — Mugen Train — that has made more money than any other film in Japanese history. (37.18 billion yen and counting).
The manga series the anime is based on also continues to sell a record number of copies every month.
So, of course, everyone except me will be thrilled this weekend to hear Demon Slayer: Kimetsu no Yaiba Season 2 will be premiering in 2021, with a season that will be called Kimetsu no Yaiba: Yūkaku-hen (Demon Slayer: Kimetsu no Yaiba Entertainment District Arc).
Demon Slayer: Kimetsu no Yaiba Season 2 has same cast as first season
Information about Season 2 of the hit anime was given out during the Demon Slayer Matsuri Online -Anime 2nd Anniversary Festival live stream today, along with an announcement that the same staff and cast would also be returning for the upcoming new season.
Director Haruo Sotozak will also be back, with the series again being produced by Ufotable.
Season 2 will continue to be based on Koyoharu Gotouge's hit manga series, with a plot that will follow on from the Mugen Train film.
A gorgeous Kimetsu no Yaiba: Yūkaku-hen key visual featuring Tengen Uzui (see above) was also released along with the Season 2 information, and a second key visual showing off the show's main characters in 1920s-style dress showed up on the show's Twitter account.
No word yet on exactly when Kimetsu no Yaiba: Yūkaku-hen will premiere, but we'll keep you posted.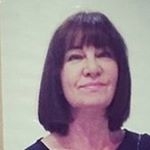 Latest posts by Michelle Topham
(see all)