Kim Kardashian has a new Kardashian Kollection at Lipsy just being unveiled, which she spoke to ODE about recently. Kim mentioned the pieces she likes the most in the collection (the jumpsuits), what sets hers apart from other celebrity fashion collections (the fabrics – they're perfect for every body type), and who her ideal customer is (the working girl – someone who wants to feel good about herself).
Kim also talked about customizing the outfits from the Kardashian Kollection at Lipsy, and how much she loves to see what he customers do to customize theirs.
As for what she likes her husband, Kanye, and daughter, North, to wear? Anything that isn't 'loud'. She prefers muted colours and neutrals on them, as 'crazy' isn't something she likes to see them wear.
For more on what Kim had to say about the Kardashian Kollection at Lipsy, watch the ODE video below. And, yes, she looks stunning as always.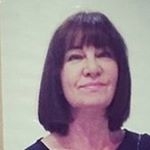 Latest posts by Michelle Topham
(see all)