Update: As of June 21st, King the Land is now at #4
The new Korean rom com King the Land was officially the 7th most-watched non-English series on Netflix for the period June 12th to June 18th.
Advertising
Quite a cool achievement considering the drama was not even released on the streaming platform until June 17th, so only had two days on the chart compared to several other dramas that were being watched for the entire week.
During those two days as well, the only two episodes that are available for King the Land at the moment had already been watched more than 2,400,000 hours.
Along with King the Land being the 7th most-watched non-English series, the Korea drama is in the Top 10 in Nigeria, Hong Kong, Indonesia, Japan, Malyasia, Maldives, the Philippines, Qatar, Singapore, South Korea, Sri Lanka, Taiwan, Thailand and Vietnam.
What is King the Land?
The ongoing Korean rom com stars Lee Jun Ho and Im Yoon Ah, and tells the story of chaebol heir Gu Won (played by Lee Jun Ho) and hotelier Cheon Sa Rang (Im Yoon Ah).
Advertising
The pair first meet at the hotel Gu Won's family owns and Cheon Sa Rang works at when a guest sexually propositions Sa Rang.
She makes the mistake of believing the guest is Gu Won, causes him to fall off the treadmill he is running on and then calls him a "pervert".
Imagine her surprise several years later when Gu Won returns to help run the hotel, and she realizes he is the heir to the hotel fortune.
Soon the two are banging heads with Gu Won telling her he doesn't want to see her anywhere near him, while Sa Rang keeps finding herself pushed towards him by various circumstances involving her job.
As you might expect from a rom com, things don't just end up there.
King the Land is currently airing in South Korea on JTBC every Saturday and Sunday at 22:30 (KST), with each new episode arriving on Netflix around the same time.
The 16-episode Korean drama will end on August 6th.
RELATED: What is that fabulous pop song playing over the end credits of King the Land, Episode 1?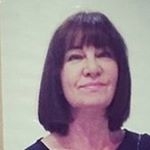 Latest posts by Michelle Topham
(see all)