While, in my opinion, Episodes 10 through 14 of the Korean drama King the Land were draggy and poorly-written, last night's King the Land, Episode 15 was a huge improvement.
So much so, King the Land, Episode 15 ratings are out and, according to Nielsen Korea, the romantic comedy drama earned its highest rating on a Saturday night since it premiered on June 17th.
Nationwide, King the Land, Episode 15 garnered 11.94 percent in South Korean nationwide, which is an increase of 2.56 percent over its previous Saturday evening episode.
Advertising
In Seoul, the same episode earned the drama's highest rating in the region yet, with a 13.58 percent share of the audience.
Both ratings placed the drama in first place for the night.
King the Land, Episode 15 and international viewers
While international viewers commenting on My Drama List are irritated with yet another cliffhanger episode, King the Land, Episode 15 is still being spoken about as a well-written episode that was mostly enjoyable.
Especially the scene where Gu Won is finally reunited with his mother, and the scene where his vile sister is slapped in the face by her soon to be ex-husband.
The popular drama is also being rated an 8.4 out of 10 on the website by those international viwers who are still watching, which is a high rating for users of the site.
Advertising
King the Land stars Lee Junho and Yoona in the main lead roles, with both giving superb performances and with the chemistry between the two of them off the charts.
The final episode of King the Land will air on JTBC later on tonight, with Netflix streaming the episode around the same time.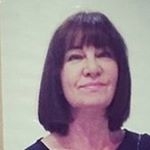 Latest posts by Michelle Topham
(see all)