The lovely Kit Harington, who I think has to be one of the shyest actors around, was interviewed by ODE recently where he revealed his hair is actually a wig in his upcoming movie 'Testament of Youth'. That's because he was also getting ready to film the latest season of the TV series 'Game of Thrones' and it's written in his contract that his hair must be long for the part of Jon Snow. No cutting allowed so……wear a wig.
Advertising
Harington confessed he was worried about 'wigging it' for 'Testament of Youth', as a bad wig can be "very distracting, a wig. If you can see it is, it doesn't matter what you're doing performance-wise". But, from what has been seen of the movie so far, I'd say he has nothing to worry about.
Kit Harington also said he's now finished filming the latest series of 'Game of Thrones', which he says is the "biggest in scale" that they've ever done. So he can cut his hair for a while until season six filming starts.
'Game of Thrones' season five will be airing beginning mid-April, 2015. Can't wait.
As for Kit's movie 'Testament of Youth', you can catch that in theaters on January 16th. The movie is based on the book of the same name by British pacifist Vera Brittain.
Harington plays the part of Brittain's fiance, Roland Leighton, a poet who was killed at the age of only 20 while in the trenches during the First World War.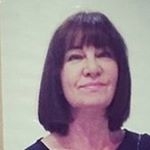 Latest posts by Michelle Topham
(see all)