Japanese author Kiwamu Sato's Tezcatlipoca is finally coming out in English, with the official translation coming our way via Yen Press this month.
It will be the first time one of Sato's novels has been translated into the English language.
The critically acclaimed 512-page novel will be available in both a hardcover printed edition and digital, and is a book that was awarded both the Naoki Prize in 2021 and the Yamamoto Shugoro Prize, so is definitely something to look out for if you enjoy a good crime drama.
Yen Press explains the Tezcatlipoca plot like this:
In the wake of a brutal war with a rival cartel, a certain drug lord flees Mexico and ends up halfway around the world, where he runs into a Japanese organ broker doing business in Jakarta. After their fateful meeting, the two of them travel to Japan in order to establish a new business in the organ trade.

There, the former cartel leader takes a young, lonely boy under his wing. These three lives gradually become inextricably entangled in a web of crime, violence, and human flesh…
The English language edition of Tezcatlipoca will be published by Yen Press on February 28th.
And, if physically reading isn't your forte, an audiobook adaptation of Tezcatlipoca is also scheduled to release on April 18th via Yen Audio.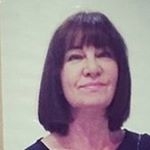 Latest posts by Michelle Topham
(see all)