I have really enjoyed Japanese voice actress Kiyono Yasuno's performances since she played the role of Megumi in Saekano: How to Raise a Boring Girlfriend.
She also killed it as Nejire in My Hero Academia, and then again with her role as Mutsu in the 2019 seinen adventure series Are You Lost? (aka Sounan Desu ka?).
Advertising
Today then, I was thrilled to see Kiyono Yasuno has just been cast in the currently airing EDENS ZERO as new character Witch Regret.
Witch Regret is apparently one of the Demon King's Four Shining Stars and, if the sketch of her character is anything to go by (see below), she looks like she is probably a bit of a handful.
Veteran actor Daisuke Namikawa (Lupin III) was also announced as a new EDENS ZERO cast member in upcoming episodes.
He will be voicing the role of Justice, who is part of the Interstellar Union Army.
Advertising
EDENS ZERO is based on the popular manga by Hiro Mashima (Fairy Tail), and tells the story of Shiki and Rebecca. Two people who travel the universe in order to make friends.
The anime series is not currently streaming in the west, but has been airing in Japan for the last six weeks.
It is expected to begin streaming on Netflix outside Japan sometime in the Fall.
Until then, watch the official EDENS ZERO trailer for Netflix below. Be sure to turn on the subtitles as this one is very very cute.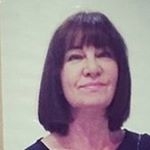 Latest posts by Michelle Topham
(see all)