Montenegro has just released their song for Eurovision 2015 and it is a gorgeous ballad. Called 'Adio', it's sung by Knez and written by Željko Joksimović. It's also one of the few songs at Eurovision this year that will be sung in the country's native language — something I always love to hear.
What also makes 'Adio' so special is the way the song starts off with a quiet, slow and melancholy violin piece that is so typically Montenegrin, and then it gradually builds to a loud and large climax that's quite joyous. Just a lovely song, and more unusual than a lot of the other ballads this year.
Montenegro always has distinct sounding songs at Eurovision anyway. Just look at last year's beautiful 'Moj Svijet', which, in my opinion, should have done better in the final results than it did.
But Knez's 'Adio', is even more unusual than the songs they've entered in the past, so I'm definitely looking forward to seeing how this one does. Hopefully, it should at least make it to the final.
Meanwhile, until Montenegro releases the video for 'Adio', listen to it in the audio video below. Isn't that gorgeous?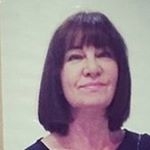 Latest posts by Michelle Topham
(see all)