The official Knock Down The House trailer is out and, as expected, right-wing trolls and misogynists are all over its YouTube page slamming Alexandria Ocasio-Cortez, one of the four women profiled in the documentary.
Because fear of strong, independent, hard-working, highly-driven women, who could not care less what these people think or say, makes these people say stupid, misinformed, ignorant, ugly things.
As for Knock Down The House, it is a new Netflix documentary from Rachel Lears. The film profiles four women running primary campaigns in the last U.S. general election.
Four progressive Democrats —  Alexandria Ocasio-Cortez, Amy Vilela, Cori Bush, and Paula Jean Swearengin — and one of whom, Alexandria Ocasio-Cortez, who won her congressional race.
The Knock Down The House trailer is the trailer of a documentary that was made on a miniscule budget, most of which was raised on Kickstarter.
So small was the budget, Rachel Lears and her co-writer Robin Blotnick did just about every job on the film, just so they could get it made.
A film that, when shown at the Sundance Film Festival in late January won both the U.S. Documentary Audience Award and the Festival Favorite Award.  Soon after, Netflix bought the rights for the documentary for $10 million.
Knock Down The House will begin airing on the streaming service on May 1st, 2019.
Watch the Knock Down The House documentary in the video below, and do read some of the comments on its YouTube page.
Because it is astonishing to see how badly informed so many people in the United States still are today when it comes to what people like Alexandria Ocasio-Cortez are fighting for, and how much it would benefit them if she won.
And how, in 2019, so many are still so incredibly misogynistic.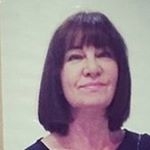 Latest posts by Michelle Topham
(see all)