The upcoming age-gap romantic comedy Koi to Yobuniha Kimochi Warui anime series got a new key visual today.
The latest Koi to Yobuniha Kimochi Warui key visual is perfect for the series, as it shows off high school girl Ichika Arima's complete disinterest in Ryou Amakusa.
To the point that she finds him and his attention towards her quite disturbing.
Koi to Yobuniha Kimochi Warui (aka It's Gross to Call This Love) is based on a manga series by Mogosu, and follows Ryou Amakasu, a business man, who suddenly finds himself falling in love with his sister's friend. The problem is the friend, Ichika Arima, is 10 years his junior and still in high school. Oh, and she has zero interest in Ryou pursuing her at all. To dissuade him, she tries abuse but, sadly, that just seems to make him pursue her more.
Koi to Yobuniha Kimochi Warui main staff
Along with the new Koi to Yobuniha Kimochi Warui key visual released today, the main staff for the anime were also announced.
These are:
Director — Naomi Nakayama (Orange, Hunter x Hunter episode director)
Series Composition — Yuuko Kakihara (Cells at Work!, Chihayafuru 2 and 3, Orange)
Character Design, Chief Animation Director — Mariko Fujita (Galaxy Angel, Rosario to Vampire)
Animation Production — Nomad (Dropkick on my Devil!)
Music: Hiroaki Tsutsumi (Orange, Ao-chan Can't Study!, Dr. Stone)
Check out the promo trailer for the upcoming anime below, and keep up-to-date on upcoming news about the series on the anime's official website.
Koi to Yobuniha Kimochi Warui will air some time in Spring, 2021.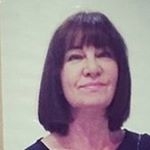 Latest posts by Michelle Topham
(see all)