The upcoming P.A. Works anime Komada: A Whisky Family has just had a new trailer released, along with a beautiful visual.
And, if the graphics style and the likely story-telling style looks familiar to you, that is because Komada: A Whisky Family is the fifth in what P.A. Works is calling its' 'Working Series'.
That series includes the studio's previous anime Hanasaku Iroha, SHIROBAKO, Sakura Quest and The Aquatope on White Sand.
All anime with a similar art style, and all superb examples of their genre.
In the case of Komada – A Whisky Family, however, instead of a series the anime is a full-length original movie.
The movie is being directed by Masayuki Yoshihara (The Eccentric Family), with the screenplay by Yukito Kizawa (Owarimonogatari) and Muneo Nakamoto (Kizumonogatari), and character designs by Tomomi Takada.
The main Komada: A Whisky Family cast includes:
Saori Hayami as Rui Komada (Yor in SPY x FAMILY)
Kensho Ono who is voicing Kotaro Yakahashi (Leo in I'm Quitting Heroing)
Maaya Uchida as Tomoko Kawabata (Vermeil in Vermeil in Gold)
Yoshimasa Hosoya who is playing Hiroshi Yasumoto (Kaina in Kaina of the Great Snow Sea)
P.A. Works describes the plot of the upcoming anime film like this:
Kotaro, a novice editor for a web news, visits Komada Distillery for a project on Japanese craft whisky. Led by a young female president Rui who recently took over the family business, the distillery works hard to reproduce its signature whisky KOMA they had to stop making years ago.

KOMA was a brand that Rui's grandfather and father had lovingly preserved and an symbol of happiness for all . However, not to mention financial backing, too many clues are missing to revive the whisky once lost.

Rui, Kotaro, and the distillery supporters must pull together every thread to bring back the whisky that was filled with family memories.
Enjoy the just released Komada: A Whisky Family trailer below, and the beautiful new visual above.
The anime film itself will premiere on November 10th in Japan and, if it is just as good as the four anime previously released in the series, it will be a must watch.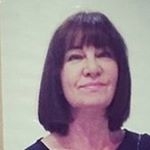 Latest posts by Michelle Topham
(see all)