When you think about it, there are so many anime opening theme songs and closing theme songs already released, anything new really has to be exceptionally good to make any kind of mark.
Luckily, for the soon-to-be-released in the west anime series Komi Can't Communicate, the plot not only sounds fabulous, (no, I haven't read the Tomohito Oda manga the anime is based on), the Komi Can't Communicate opening theme song is cool too.
The track is called 'Cinderella' and is performed by Cider Girl, a Tokyo-based Japanese rock band that normally releases some great stuff, so no surprise they have managed that here too.
In fact, the Komi Can't Communicate's opening theme song is light, upbeat and fun.
And also one that puts a smile on your face as soon as you hear it.
Especially as the lyrics are pretty much Tadano telling her he will always try to make her happy.
Komi Can't Communicate also had its animated opening uploaded to the ShoPro YouTube channel today and, if the art style and animation throughout the series looks this nice, it and the opening theme will make the show well worth a watch.
Advertising
Watch the Komi Can't Communicate animated opening, and listen to Cider Girl's 'Cinderella' in it down below.
The first episode of Komi Can't Communicate was released on Netflix Japan yesterday, with the rest of us getting it on October 21st.
Viz Media, publishers of the manga series, describes the story like this:
Timid Tadano is a total wallflower, and that's just the way he likes it. But all that changes when he finds himself alone in a classroom on the first day of high school with the legendary Komi. He quickly realizes she isn't aloof—she's just super awkward. Now he's made it his mission to help her on her quest to make 100 friends!
Yes, the plot sounds a little similar to Hitoribocchi no Seikatsu but, as I loved that anime series, I'm not complaining.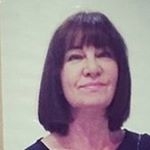 Latest posts by Michelle Topham
(see all)