The game I am the most looking forward to this year is the upcoming Kono Subarashii Sekai ni Shukufuku o!Fantastic Days smartphone game.
Let's face it, the KonoSuba anime series is one of the best and funniest isekai anime series ever to be released, and Kazuma, Aqua, Darkness and Megumin some of the best characters.
Advertising
So, to have four of my favorite anime characters on my phone to entertain me for hours on end just thrills me no end.
Especially as the game has an original story, full voice acting, and we will be able to form parties with those characters and then head out to do battle. (Oh My God…I can't wait!)
But today, Nexon announced Kono Subarashii Sekai ni Shukufuku o! Fantastic Days will be releasing globally on August 19th on both iOS and Android.
There will also be a virtual showcase on the company's YouTube channel on the same day.
Great news, finally, as the game has been out in Japan since early 2020.
Advertising
As for the KonoSuba — God's blessing on this wonderful world! anime, it currently has two seasons out, as well as a movie — KonoSuba: God's Blessing on this Wonderful World! Crimson Legend.
You can currently watch all of them via Crunchyroll.
Meanwhile, a new key visual was released last month for a new 'upcoming KonoSuba production', which may (hopefully) mean we are getting a Season 3.
Fingers crossed and Yay, bloody Yay, eh?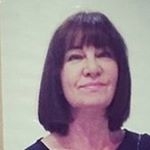 Latest posts by Michelle Topham
(see all)