After way more time waiting than I would like, it looks like KonoSuba Season 3 may finally be on its way.
At least if an announcement today on the anime's official Twitter account is anything to go by.
Details are a little sparse at the moment, but "a new production" of the isekai comedy is apparently now in the works.
If that is KonoSuba — God's blessing on this wonderful world! Season 3, I could be about to become one of the happiest women on the planet.
After all, when it comes to anime that has you screaming with laughter, you don't get much better than KonoSuba.
Until we do hear more about the upcoming KonoSuba production, the announcement also came with a gorgeous visual featuring Kazuma, Aqua, Megumin and Darkness (see above). So, yep, all our favorite characters will be back for another go-round. Yay!
🎉🎉新作アニメ制作決定!🎉🎉

『この素晴らしい世界に祝福を!』新作アニメの制作が決定いたしました!
新作アニメ告知ビジュアルを公開!

続報をお楽しみにお待ちください✨#このすば pic.twitter.com/xpdyP1He81

— アニメ『このすば』公式ツイッター (@konosubaanime) July 18, 2021
The first season of KonoSuba — God's blessing on this wonderful world! premiered in January, 2016, followed by Season 2 in January a year later.
The movie KonoSuba: God's Blessing on this Wonderful World! Legend of Crimson was then released late in 2019.
With over 18 months since we saw anything new from Kazuma, Aqua and the rest of the gang then, fans will be ecstatic about this latest news.
Until we get more information about KonoSuba Season 3, or any other anime project featuring the same characters, head over to Crunchyroll to watch everything that has been released so far.
We'll keep you posted as soon as we hear more.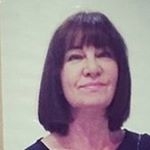 Latest posts by Michelle Topham
(see all)