KonoSuba Season 3 gets a premiere date – five years after Season 2 ended
It has been a long time since the smash-hit anime KonoSuba — God's Blessing on This Wonderful World! Season 2 ended.
Over five years, in fact.
Sure, we did get a full-length KonoSuba movie in August, 2019. And yes KonoSuba: An Explosion on This Wonderful World! also premiered earlier this year.
Advertising
But we have still been waiting years for KonoSuba Season 3 since the third season was announced back in July, 2021.
Today's news then of an approximate KonoSuba — God's Blessing on This Wonderful World! premiere date is the most welcome news I have heard about an anime in a while.
That announcement was made on the official KonoSuba Twitter account, along with what they call an "ultra teaser visual". (Check it out below).
Something I can agree with considering, while all four of our favorite crazy people — Kazuma, Megumin, Darkness and, of course, the goddess Aqua — are featured on the new visual, they are so far away they are nothing more than specs running in the distance.
(Well, until you zoom in and crop it, that is).
Advertising
The premiere date for KonoSuba Season 3, by the way, has been narrowed down to — 2024.
Yep, that is as close as we are getting right now. Hey, I'll take it.
What do we know about KonoSuba, Season 3
Kadokawa has not released a huge amount of information about KonoSuba, Season 3 so far, but here is what we do know.
Director Takaomi Kanasaki will be back, but this time as chief director for Season 3. Yuujirou Abe will be directing the anime this time, with Makoto Uezu back in charge of series composition and scripts, and Koichi Kikuta as character designer. Again.
The rest of the staff have also returned for the third season.
The only worrying thing is that, instead of Studio DEEN animating the series as they did for the first two season, Drive will be taking over that role.
Drive did do a very good job animating KonoSuba: An Explosion on This Wonderful World! though, so hopefully we should get the same high quality we were used to (and spoiled by) Studio DEEN.
Meanwhile, if you cannot wait until 2024 for more from the KonoSuba crazies, Yen Press is currently publishing the light novel series in English, as well as the manga series.
They are also in charge of the English release of both the KonoSuba: An Explosion on This Wonderful World! manga and light novel series.
And, if that isn't enough, there is even an audio book of the first volume of the light novel series, which just released yesterday, if that is your thing.
Finally, just in case you have forgotten how freaking fabulous KonoSuba is, watch/rewatch the hilarious Rock-Paper-Scissors snippet from Season 2.
Then mark your calendars for… 2024. Yeah, that's it for now.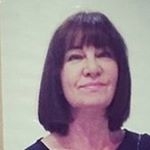 Latest posts by Michelle Topham
(see all)